Mindfulness and Zen Meditation in Santa Monica at InsightLA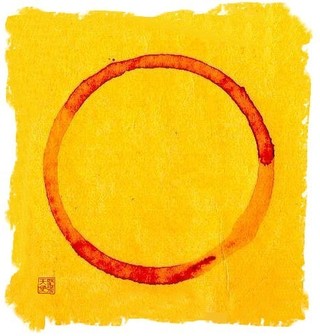 I teach at InsightLA, in Santa Monica, CA.

Please come practice with us Monday and Friday mornings for silent sitting and walking meditation, followed by a short reading and comment.

If you would like to learn about meditation, I lead one-day meditation retreats at InsightLA periodically. Please check the InsightLA.org website for details.












Mindful Self Compassion is a practice of turning toward ourselves when we experience difficulty, as we would a close friend or a child, without judgement, indulgence or self-pity.
Through guided meditations, discussion and practice you can experience a felt sense of simple, profound generosity toward oneself in the hard moments of our lives.

The 8-week format consists of eight weekly, 2.5 hour sessions in a classroom/discussion group format, plus a 4-hour retreat. This material is often easily integrated into our lives. The class offers the opportunity to deepen and solidify our felt sense of practice.

I am a Certified Teacher of Mindful Self Compassion, trained the the Center for Mindfulness at UC San Diego.

InsightLA offers payment plan options as well as financial assistance. For more information please email programs@insightla.org.
Every Friday morning at Insight LA, a meditation center in Santa Monica at 1430 Olympic Bulevard, there is a free silent meditation at 7:30 am. Please come at 7:15 so we can welcome you and give you a sense of how the practice unfolds.

We follow a simple form to sit and walk together in silence, and then sit again. At 8:20, a senior member of the group reads a selected passage and there is an opportunity for reflection and questions. We end promptly at 8:40 so we can all go off to work! Please feel free to stop in and join us.

Every Monday we have a simple single meditation period of sitting from 7:05 to 7:45. This is also at 1430 Olympic Boulevard in Santa Monica. Please join us!

I am teaching Zen at a Vipassana (Insight) Buddhist Center because the Guiding Teacher of InsightLA, Trudy Goodman, and I practiced Zen together at the Providence Zen Center in the 1970's. InsightLA is a vibrant community of meditation and compassion. I am happy and honored to be part of this community.

If you are interested in more information,
please contact me at avalouisestanton@insightla.org or go to InsightLA.org.

First Fridays

After morning sitting on the first Friday of the month, I answer questions about Zen practice. Join us to learn about the basics of Zen practice with members of the Friday morning sitting group.

For questions, please email me at avalouisestanton@insightla.org.